European Projects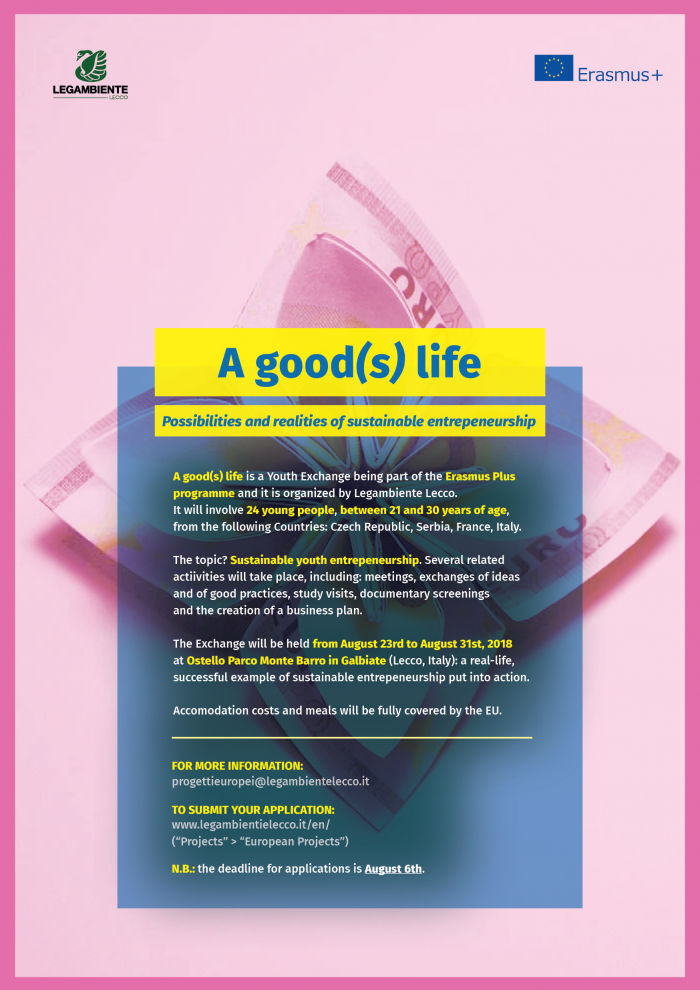 A good(s) life
A good(s) life
(AGL) is an Erasmus+ Youth Exchange organized by Legambiente Lecco in
Parco Monte Barro Hostel
in Galbiate (Lecco),
from August 23rd till August 31st 2018
, entirely financed by the UE, during which we will try to develop the topic of
sustainable entrepreneurship
.
The idea that gave birth to AGL was that a different way to make business is actually possible and that the creation of "goods" can be in line with sustainablility values.
The project will involve 24 youngsters between 21 and 30 years old from Italy, France, Serbia e Czech Republic.
To take part in the project you will have to download
the Call below
, submit your candidacy and
fill the confirmation form attached
in the document and send it
by August 6th 2018
following the instructions.